CC MYERS INC.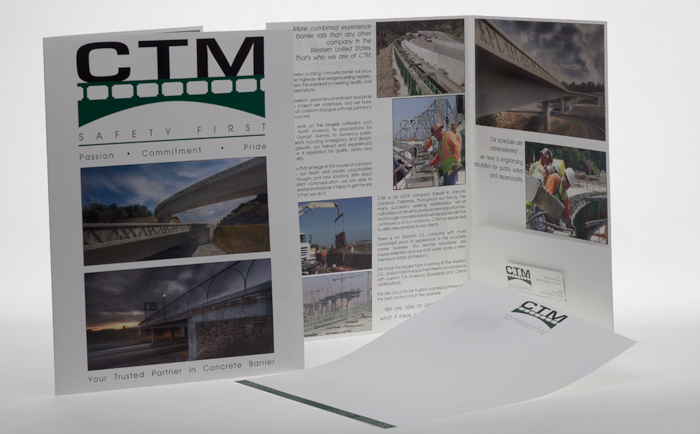 PROJECT OVERVIEW:
CCMI has been a long-time client of NMVinc. and they turned to us to create their marketing and presentation materials. First we created their website, which has since gone through two variations of design and development. We've also worked closely with CCMI on other marketing and brand materials: The SPIRIT campaign with hand-out materials, presentations and posters. SPIRIT is literally the spirit and vision of CCMI: Safety, Planning, Innovative, Revolutionary, Integrity, Teamwork. This creed is what makes CCMI the great successful company they are.
If you're not familiar with CCMI, they are known as the 'save the tail of California'; CCMI came to the rescue in 1994 when they completed the rebuilding of the Santa Monica I-10 Freeway from the Northridge Earthquake. CCMI completed that project 74 days ahead of schedule.
Obviously CCMI is a very demanding client. We are proud to work with such a professional client as CCMI.
WHAT WE DID:
Logo and Brand design & development
Corporate Communications Package (CCP)
Custom location Photography
Copywriting
Concept & Design
Website design, development and hosting
Facilitating all materials and printing
Click here for live preview »